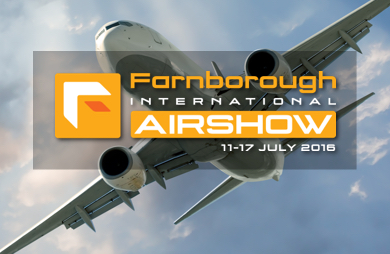 31 March 2016 – The Farnborough International Airshow is a week-long event that combines a major trade exhibition for the aerospace and defence industries with a public airshow. The event is held in even-numbered years at Farnborough Airport in Hampshire, England. The first five days (11-15 July 2016) are dedicated exclusively to trade, with the final two days  (16-17 July 2016) open to the public.
It provides the most diverse range of exhibitors from core sectors of the aerospace industry: Space, Civil, Military, Manufacturing Technology, Rotary and MRO. The airshow is an important event in the international aerospace and defence industry calendar, providing an opportunity to demonstrate civilian and military aircraft to potential customers and investors. The show is also used for the announcement of new developments and orders, and to attract media coverage.
Visit us in FIA2016 at Hall 3, Booth 3/F121 to know more about our capability and strategy in aerospace industry. We look forward to see you in Farnborough!